"Those Peacekeepers need assistance, agent!"
This article needs more information. Please expand this article.
Grenades are the most common explosive device in Pacific City. They are used to destroy vehicles or a large group of enemies. Using grenades boosts your Explosives skill.
Crackdown
Edit
Crackdown 2
Edit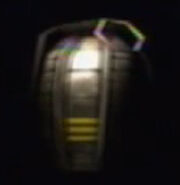 Ad blocker interference detected!
Wikia is a free-to-use site that makes money from advertising. We have a modified experience for viewers using ad blockers

Wikia is not accessible if you've made further modifications. Remove the custom ad blocker rule(s) and the page will load as expected.