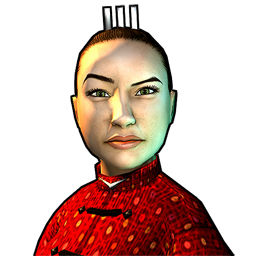 Melissa Fang-Yin is the intelligence director of the Shai-Gen Corporation. She is located at the Knowledge Bank.
Agency Profile
Edit
Melissa Fang-Yin is Shai-Gen's exceptional Intelligence Director.
Her comprehensive intelligence network relies on the interception and assessment of all communication within, to and from the city. Refined information is directed to the relevant departments to control conduct within the Corridor.
The population is under constant, vigilant scrutiny from field operatives known as 'Analysts'. They seek out infractions and insubordination and convey precision data to the Enforcers who administer immediate and extreme reprisals.
Melissa Fang-Yin's demise has numbed Shai-Gen's basic senses. Her analysts lack appropriate direction, and what data they have is incomplete and poorly communicated. This makes it harder for Shai-Gen to suppress insurgents and cope with other inconveniences.
Ad blocker interference detected!
Wikia is a free-to-use site that makes money from advertising. We have a modified experience for viewers using ad blockers

Wikia is not accessible if you've made further modifications. Remove the custom ad blocker rule(s) and the page will load as expected.