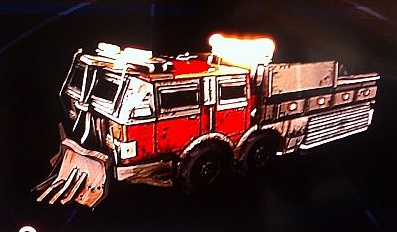 The Military Truck is a Cell vehicle found in Unity Hights.
The Military Truck is a large, 8 wheeled vehicle with a small plow on the front. It appears to be a retrofitted Volk military flatbead. Though slow for its size (98 Groundspeed), it is heavily armored (able to withstand 3 Rocket Launcher hits at Explosives Level 1) with ample platform space on top, it functions as a good substitute to the A-Bus or Battle Bus with the added benefit of being easier to handle in small spaces. It is based on the Tatra 813 6x3.
Ad blocker interference detected!
Wikia is a free-to-use site that makes money from advertising. We have a modified experience for viewers using ad blockers

Wikia is not accessible if you've made further modifications. Remove the custom ad blocker rule(s) and the page will load as expected.