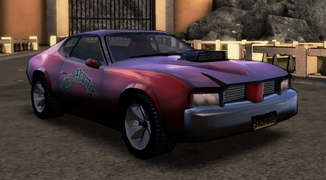 The Los Muertos Muscle Car is a commonly used Los Muertos car in Crackdown. It has very bad handling but it can maintain a good steady speed. You can find it just about anywhere in La Mugre. It will be driven by one or two Los Muertos gang members.
Ad blocker interference detected!
Wikia is a free-to-use site that makes money from advertising. We have a modified experience for viewers using ad blockers

Wikia is not accessible if you've made further modifications. Remove the custom ad blocker rule(s) and the page will load as expected.