This is my city so you stick with mah rules ok?
The name's BansheeRob and I am a dedicated member to the wikia here.
I have gained a lot of in-game experience with the Campaign and my Toy Box DLC. I may be seen as an Agent in 'May Contain Nuts' coloring as a linkage with my love for purple. I do have avid spelling and grammar skills so there's a little problem with a mispelt word or incorrect grammar.
As a Agent in 'May Contain Nuts' color, I like to use helicopters, especially the Squad Chopper and provide assistance as well as doing routine patrols as I mop up hostile fire.
My rogue status may always be started by a stray rocket or bullet or when the civillian/peacekeeper actually runs into the path of it. As a result of natural defense, I shoot back to whoever shoots me, no questions asked.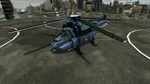 Primary:

Secondary: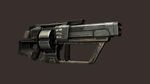 Explosive:
Stickler Grenade